We've moved DGameMarket (DgameLand) to a new server, which can cause problems. If you have one, write a comment under @dgameshop or contact @fervi on Steem Chat.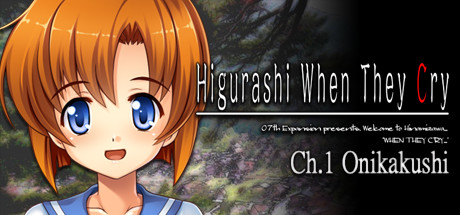 Higurashi When They Cry Hou - Ch.1 Onikakushi
Offers: 1
Price:
5.99 USD
1.00 USD
Higurashi When They Cry is a sound novel. The music, backgrounds and characters work together to create a world that is the stage of a novel for the user to read. They laugh and cry and get angry. The user takes the point of view of the protagonist to experience the story.
| | | |
| --- | --- | --- |
| Seller Nickname: | Reputation: | Price: |
| ahmadmanga | ★ ★ ★ ★ ★ (100% from 13 transactions) | STEEM: 2.598, SBD: 1.087 |