We've moved DGameMarket (DgameLand) to a new server, which can cause problems. If you have one, write a comment under @dgameshop or contact @fervi on Steem Chat.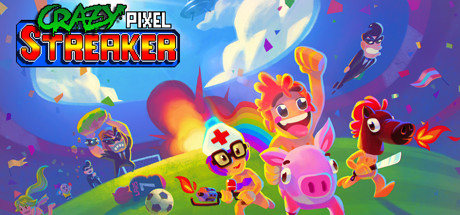 Crazy Pixel Streaker
Offers: 1
Price:
4.99 USD
0.34 USD
A Fresh and Insane Brawler with Roguelike elements. Lead a fellowship of jackasses abducted by angry aliens and forced to spread chaos into the most famous sports events. Instant fun, Retro Arcade style, for up to 4 players.
| | | |
| --- | --- | --- |
| Seller Nickname: | Reputation: | Price: |
| ahmadmanga | ★ ★ ★ ★ ★ (100% from 13 transactions) | STEEM: 0.883, SBD: 0.369 |