We've moved DGameMarket (DgameLand) to a new server, which can cause problems. If you have one, write a comment under @dgameshop or contact @fervi on Steem Chat.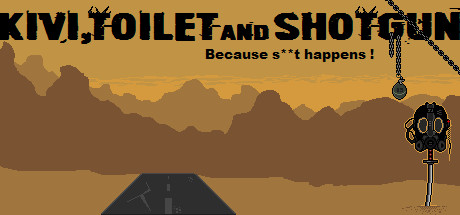 Kivi, Toilet and Shotgun
Offers: 1
Price:
0.99 USD
0.10 USD
Kivi, Toilet and Shotgun is a single player top down action game where your goal is to reach the end of the desert by avoiding all kinds of obstacles and fighting the desert raiders. Go up against foes in your vehicle and on foot. Take on powerful bosses, but make sure you're quipped for the fight!
| | | |
| --- | --- | --- |
| Seller Nickname: | Reputation: | Price: |
| nervi | ★ ★ ★ ★ ★ (100% from 14 transactions) | STEEM: 0.26, SBD: 0.109 |